Sports Betting In West Virginia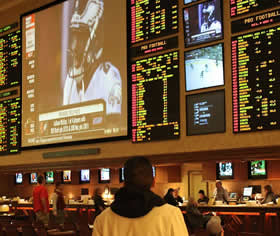 Sports betting in West Virginia has been extremely popular as residents enjoy a healthy love for their college sports, particularly basketball and football. With several prominent collegiate sports programs and healthy rivalries spanning the East Coast, sports are indisputably an integral part of the culture of the state. The sportsbooks open in the state have seen success but there are still opportunities elsewhere to take part in the hobby.
We created this handy guide to sports betting in West Virginia for the simple reason that there are so many changes taking place in the gambling world as a result of the PASPA decision. We will give a brief synopsis of the state laws which govern West Virginia sports betting and how they were affected by the Supreme Court's decision on PASPA. We also list all the current land-based West Virginia sportsbooks, and we make a number of suggestions for the best online sportsbooks available in the state.
What Cities In West Virginia Have Sports Betting?
There are several cities that have sports betting. Charles Town led the way, launching their operations on August 30th, 2018 at the Hollywood Casino, just in time for the NFL football season to kickoff. Other locations include Greenbrier (though The Greenbrier Sportsbook is only for members or guests of the luxury resort), Wheeling (Wheeling Island Hotel & Casino), Nitro (Mardi Gras Casino), and New Cumberland (Mountaineer Casino).
How Does The Supreme Court's PASPA Decision Impact Sports Betting In West Virginia?
The Supreme Court's May 14, 2018, decision to strike down PASPA, which had previously limited legal sports betting in any meaningful sense to the casinos on the Las Vegas Strip by prohibiting states from passing laws to legalize the activity, was a momentous one. Now that the law has been overturned, states like West Virginia are legally able to pass laws authorizing gaming outlets of their choice to offer sportsbook services to their customers.
In doing so, the state's lawmakers passed S 514 which was sponsored by Sen. Ryan Ferns, R-Ohio. This permitted wagering on professional and collegiate sports events placing the authority to regulate sports betting in West Virginia under the WV Lottery. Online sports betting was also approved, but the state quickly ran into problems with the provider over technology licenses. This took a few months to be resolved but West Virginia online sports betting is back up and running.
Does West Virginia Have Legal Land-Based Sports Betting?
Yes, West Virginia does have legal land-based sports betting and it can be found at any of the state's casinos. Some of the industry's biggest brands can be found at these casinos. However, there are only five establishments with sports betting which limits your options for where you can bet on sports. The Greenbrier is also one of those venues but they are a private sportsbook. What this means is that you have to book a stay at the Greenbrier in order to use their sportsbook. This limits your options even further.
Is Online Sports Betting Legal In West Virginia?
Online sports betting was operating at two sports betting facilities before being shut down temporarily. This was a direct result of the technology provider not having a full control of their platform and nothing to do with the state themselves. In working through the kinks, the FanDuel and DraftKings sportsbooks have now taken control of the state-regulated market share, as we have seen in a variety of other states.
Remember that these online platforms will geofence your location, so anytime you leave the state, you will not be able to submit action. This is why we suggest signing up for offshore betting sites. As an additional, the offshore operators will always post better odds on the local teams. Instead of receiving action from all of the WVU fans like the local books do, the international providers are accepting a more balanced handle from bettors all over the world. They will not have to majorly adjust the lines, leaving you with better odds or a lower spread than you could find in-state.
Which Sports Betting Sites Accept West Virginia Residents?
West Virginia residents should count themselves lucky because they live in a regulated gambling state. This means that the top Internet sportsbooks (like those listed below) accept West Virginia players without question. This also means there are a lot of options so it is important as ever to make sure you only sign up to websites that are safe, trustworthy, entertaining, and reliable. Any site you pick should also be easy to use. To help get you started, here are a few reviews of the top online betting sites accessible to West Virginia players.
Facts About Legal Online Sports Betting In West Virginia
West Virginia residents have both state-regulated and internationally regulated online sportsbooks to choose from.
State-regulated online sportsbooks are geofenced to just West Virginia while internationally regulated online sportsbooks work even if you travel outside of W.V.
West Virginia is one of the first states to offer legal land-based casino sportsbooks after the repeal of PASPA by the Supreme Court.
Betting on sports over the internet is not illegal in West Virginia.
Bovada Sportsbook - The Top Sportsbook In West Virginia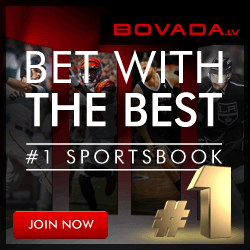 They have offered online sports betting services legally in West Virginia, and more, for the last two decades through multiple brands. Bovada knows how to make a West Virginia accepted online sportsbook easy and accessible. Signing up takes no time and you only have to detail a little bit of information about yourself. Though they won't ask until you withdraw, we recommend verifying your personal information when signing up so the books are waiting on you, not the other way around.
New members are welcomed with a $250 bonus for signing up for doing nothing more than creating an account. This is just one of the benefits of offshore sites like Bovada, as they can offer these promotions at any time, unlike the local spots. Even those without a computer can bet by using mobile smartphones on Bovada's mobile site which is optimized for Android and iPhone. It has never been easier to bet online than with Bovada.
SportsBetting's Sportsbook - Great Betting Odds + Lines + Deposit Bonuses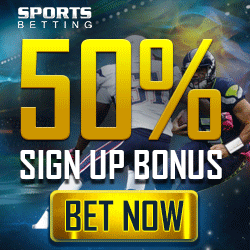 If you are a resident of West Virginia and looking for a way to add a little spice to life, then hop on over to SportsBetting's online sportsbook. This site will most certainly not disappoint even the pickiest user with easy signup and airtight security to make sure the registration info is always kept private... no matter which website you decide to go with, always make sure that security is a priority. They have never had a security leak and they don't plan on letting one happen anytime soon.
When you use cryptocurrency to sign up, you will be greeted with a 100% bonus match worth up to $1000. This match drops in half if you decide to deposit with a credit card or one of the other deposit methods accepted at the site. However, be sure to check all of the promotions as well as the terms and conditions because they all have certain rollover requirements and expiration dates.
BetOnline Sportsbook - Make A Deposit For Football And Receive A 50% Match Bonus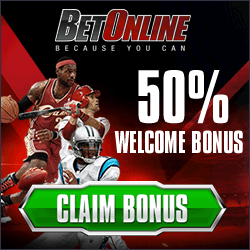 When people talk about BetOnline they are usually talking about the great variety of sports bundled to together with the variety of wagering methods. While many sites will deliver a lot of sports or a lot of ways to wager, it is rare that a site manages to nail both that also has friendly wagering rules as well.
No matter the league, country, or popularity of the sport, BetOnline covers everything a West Virginia bettor could want; betting odds for West Virginia Mountaineer's football, NFL, professional baseball, and everything in between. Those who sign up will have betting options available all year round, and it may take users all year to try out everything BetOnline has to offer; over 8 different wager types, all the odds known to man, and lines galore.
Top West Virginia Sports Betting Sites
Rank
Online Sportsbooks
Bonuses Offered
Rating
US Players?
Play Now!





Other Types Of Gambling Available In West Virginia
Technically speaking, West Virginia has five different casinos. Four of them are built around racetracks as "racinos," though all of them offer everything from table games and slots to poker and roulette. These casinos include the Wheeling Island Hotel-Casino-Racetrack, the Mountaineer Casino Racetrack & Resort, the Mardi Gras Casino & Resort, the Hollywood Casino at Charles Town Races, and The Casino Club at The Greenbrier. In addition, West Virginia has bingo halls and a state-wide lottery.
Does West Virginia Allow Pari-Mutuel Betting?
West Virginia has two Thoroughbred racetracks and two Greyhound racetracks. Greyhound events are rare in the US these days, but pari-mutuel betting is definitely on the rise in the state, and despite the efforts of various anti-dog-racing organizations, WV has not yet flirted with the possibility of outlawing the practice. Only time will tell, however. Still, even if Greyhound racing is barred in the future, you can expect horse racing to remain in vogue in the state, as it's home to two of the most popular and busy Thoroughbred tracks in the country. (Charles Town Races holds roughly 240 days of racing each year, while the Mountaineer Casino Racetrack fields about 220 days of annual racing.)
How Old Do I Have To Be To Bet Sports Online In West Virginia?
It's important to pay attention to the legal age to bet sports online in West Virginia. Online sportsbooks are located in other countries, which means that they are governed by a different set of laws. Unfortunately, this sometimes creates conflict with user eligibility, especially when it comes to age restrictions. Most online sportsbooks only require players to be 18 before creating an account. But West Virginia residents need to bet 21 before they bet sports online in their state.
What Teams Can I Bet On In West Virginia?
When it comes to certain sports, some people are torn between their love of professional teams and college programs. Each has their pros and cons, but what really draws them together for many residents is the fact that in West Virginia, you can bet on both college and professional teams. One of the great things about using an online sportsbook is that it opens so many more wagering options up for residents. You can easily bet on the WVU Mountaineers to take home the W on Saturday while also betting on an NFL team halfway around the country on Sunday. Online sports betting in West Virginia is limitless.
College:
West Virginia Mountaineers
Marshall Thundering Herd
West Virginia Black Bears
Best Deposit Options For Large Wagers!
The best deposit options for large wagers are those that have high limits. There are a number of ways you can fund your account with huge sums in a single transaction, but sometimes it can take a little longer for the funds to reach your account. We will go over a couple of popular funding methods that are great for high roller sports betting in West Virginia.
Bitcoin is perhaps the best way to deposit large wagers into an account speedily. Bitcoin takes only minutes to process, and all you'll need is your bitcoin wallet address and basic info like your name and how much you'd like to send to your sportsbook account. The book takes care of the conversion rate and there are no fees to use Bitcoin. The limit for this is usually between $9,000 and $15,000, depending on the book you use.
Another great deposit method for large wagers while sports betting in West Virginia is a bank wire transfer. These transactions can take a few hours to a couple of days to process, so we don't recommend it for time sensitive wagers. What is great about bank wire transfers is that you can deposit limitless amounts of funds into your account when you request this method. Most online sportsbooks either set the limit to $24,900 or don't set a limit at all
Can I Signup At More Than One Sportsbook?
Yes, you can sign up at more than one sportsbook. In fact, we recommend it. This gives you the biggest selection of events and lines to choose from when sports betting in West Virginia. When you have multiple sportsbook accounts, you can find the event you're looking for more easily. If more than a single book has the event, you give yourself the chance to find the best line possible to wager on. Why limit your options when you can have multiple outlets at which to enjoy sports betting in West Virginia?